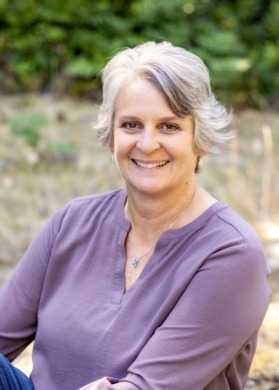 Tracy Fihn realized a lifelong aspiration when she joined the professional realtor
community. The daughter of a contractor and builder, she spent many hours in her youth
visiting building sites and meeting the clients who were excited to see their homes come
to life. Those early experiences prompted her desire to work with clients in buying and
selling residential properties.

A longtime resident of the Northern Oregon Coast, Tracy's experience buying property
and building a home in Bandon was thoroughly positive, and she looks forward to
helping others experience the same satisfaction.

"From the minute I got to Bandon, I thought, this is where I need to be," she said.

Tracy's professional experience includes a wealth of executive management and
assistive positions. She started her professional training with an associate medical
assistant degree. For more than 15 years, she co-owned and managed a marine
outfitting business in Central Point, Oregon, specializing in outfitting, maintenance and
repair services for boating enthusiasts. Over the years, she's honed her skills in project
management as well as customer service and professional collaboration.

Real estate clients will appreciate Tracy's attention to detail along with her genuine
interest in people. Working with the team at Beach Loop Realty, she is expanding her
professional network and her familiarity with the Southern Oregon Coast.

"I look forward to meeting people and getting more intimate with the area," she said,
emphasizing, "I love meeting people."

When she isn't working, Tracy enjoys gardening— she and her husband Tim are
experimenting with a new greenhouse at home. She also makes time to visit with her
daughter and grandchild. And, she's a happy pet-parent to two dogs.