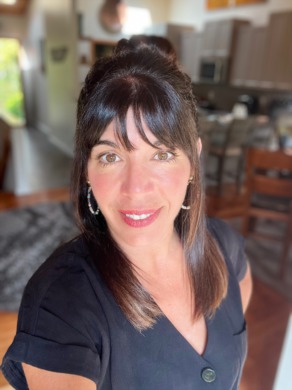 Misty Andolina-Berry, Realtor

Misty Andolina-Berry, relocated from the hectic fast paced lifestyle of Las Vegas Nevada to Bandon Oregon in the spring of 2002. Upon moving to Bandon she purchased and ran a small motel and restaurant in Old Town Bandon. Running a business in the heart of Old Town, quickly rooted her into the community. In the 20+ years Misty has lived and worked in Bandon, she has purchased and sold, 4 of her own homes, 2 restaurants and a motel. Misty has strong connections throughout the community, notably in the construction industry. Having built 2 homes from the ground up and overseeing countless remodels, she is extremely knowledgable about the building process. She has worked with the City and County Planning departments extensively. Bringing this knowledge and experience to her career in Real Estate has shown to be a great asset to her clients.
Misty's love for the Bandon and the South Coast is evident from the the volunteer hours she has contributed to the community. She served on the Board of Directors for Bandon School district for over 10 years, during which time she taught "Zumba" to elementary school students and held classes free of charge for school district employees. Additionally she has served as a member of the Chamber of Commerce for 10 years collectively.
Misty finds the small coastal lifestyle of Bandon to be the perfect place to call home. She is a Golf enthusiast and fitness instructor when she is not working tirelessly for her Clients. Misty has 20+ years of experience working with Buyers and Sellers in the area, from residential to commercial, land, businesses you name it! Her outgoing personality, broad knowledge base in many industries and strive for excellence makes her an excellent choice for assisting you with all your real estate needs!
Just a few testimonials! 
"Misty was extremely helpful with my home purchase. She was always very quick to respond to any question or concern. I have never work with someone that was ready to drop everything to help me when needed. She fought for me when asked and always gave me honest feedback. I would highly recommend her to family/friends and if I find myself ever looking to buy or sell I wouldn't want use anyone else!" - Brad 
"Misty was awesome. Straight away I felt like a priority and that she had my best interests in mind. She knew the area, full of useful information, and got us into a home we love. She also has good contacts if you need any other services during your home purchase. Thank you Misty!" - Arron
"Pleased with Misty's services in every facet of the buying and selling experience. Have had other real estate agent experiences, but would not/could not give a higher recommendation than Misty." - Megan & Ben
"We worked with Misty  who was our rock since we started looking to buy in Bandon. Coming from San Francisco, its been an adjustment the difference in contracts and disclosures. We made 3 offers before ratifying our contract and are completely satisfied with our purchase and dont believe it would have happened without Misty! She showed us multiple properties before we found our dream home with 5 acres. She is professional without being pushy or judgemental. She is connected with many resources from well inspections to gardeners. Coming from a big city we have a tendency to not trust anyone, but I have to stay whatever Misty recommended was spot on" - May and Joe