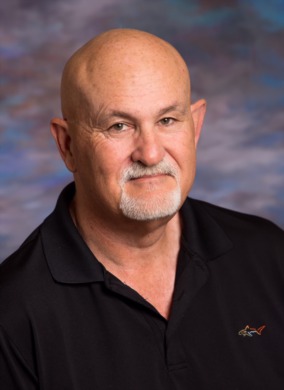 Michael Sterling is a licensed Oregon realtor representing Beach Loop Realty clients since 2015. He has enjoyed life and the great outdoors in Bandon, Oregon, for 18 years. He looks forward to serving clients interested in making the Oregon Coast their home.

Michael's professional and volunteer work includes experience in law enforcement, lodging and outdoor recreation industries. He spent most of his youth in California, attended the California Highway Patrol Academy and worked in several California police departments before retiring from law enforcement.

His highway patrol career was a good bridge to the real estate business because he learned to feel comfortable meeting and working with people from all walks of life. Michael and his colleagues at Beach Loop Realty work to educate clients to ensure a positive experience buying or selling residential property.

Michael is passionate about outdoor recreation, especially water sports– boating, fishing, paddle boarding. And he shares his enthusiasm with his two daughters. He is a longtime supporter of the Bandon Community Swimming Pool Corporation and served as a volunteer reserve police officer in Port Orford.

Exploring the outdoors and volunteering help Michael connect with community members. He knows the area well, and he's happy to share his knowledge with clients just discovering Oregon's south coast.