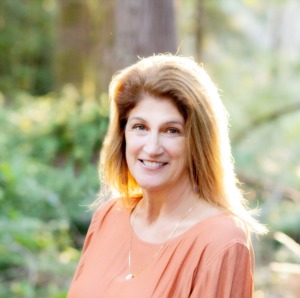 Kelly Bechtel is a successful career saleswoman because she believes in the value of relationships. Her role is that of an advisor and advocate who works to build and maintain client trust.
In her 25 years as an executive leader in health care business development and technology sales, Kelly earned multiple industry excellence awards for sales results, customer relationships and team collaboration. As a realtor with Beach Loop Realty, she shares her unique experience in customer service as well as her longstanding passion for real estate.
Kelly understands firsthand that many home buyers and sellers seek an investment in their quality of life, not just a piece of property. Kelly helps clients paint that new life picture, exploring opportunities on the Southern Oregon Coast.
Kelly is a former resident of San Jose, California, and Medford, Oregon, with extensive professional travel throughout the country. She relocated to her Port Orford "getaway" house in 2020. Before long, she decided to make her move permanent and to shift careers as well.
At Beach Loop Realty, Kelly found a professional and personal connection with owner/broker Gina Morelli, especially her commitment to goal-setting and teamwork. Kelly completed her realtor licensing and joined Beach Loop Realty in the summer of 2021.
A mother of two, Kelly describes her college-age sons as her pride and joy. She enjoys activities that get her out of doors, from walking and hiking to kayaking and paddleboarding. She is also a member of a local book club. Kelly is committed to community involvement and contributes as a Commissioner of the Parks Department in Port Orford with emphasis on the Port Orford Vistor Center.