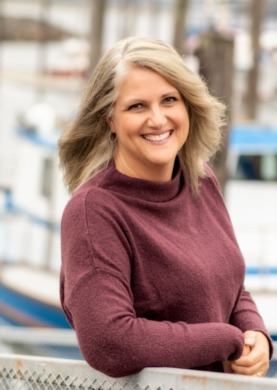 Dawn is an experienced and successful real estate agent who has helped countless clients buy and sell homes. She knows the ins and outs of the real estate market, and she uses her knowledge to help her clients get the best possible deal on their home purchase or sale.
She developed a deep love for Oregon as a child while visiting family in Medford. She and her family enjoy spending summers camping and exploring the Southern Oregon coast. Dawn is originally from California, but when she and her husband became empty nesters, they ventured out to Arizona. This allowed them to still be close to the kids and grandchildren in California. It was in Arizona that Dawn fulfilled her long-time desire to become a licensed real estate agent and she quickly became a top producer.
The trips to the Oregon coast didn't end though and, in the Fall of 2021, they finally purchased their Bandon home and moved to the place they always dreamed of being. Dawn is excited to bring her passion for real estate and love of Bandon together to help others realize their dreams and goals. Whether looking for a vacation home, investment property or dream home, she is committed to making it the best experience possible. When she's not working with clients you can find her walking on the beach, hiking the local trails, crabbing or riding her e-bike.