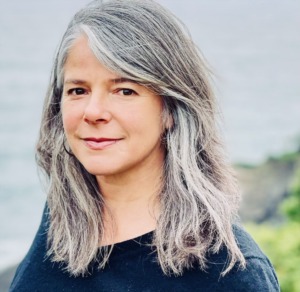 Anna Cruz is a lifelong Oregonian.
Among her most cherished childhood memories are the exhilaration and awe she felt exploring the Oregon Coast. From her father, she also learned the personal and financial growth opportunities in real estate investment. Her dream destination became a reality in 1998 when she decided to sell her Portland-based floral design business and settle on the south coast.
Buying property changed Anna's life. As a realtor, she is attentive to the same life-changing potential for her clients, and she advocates for timely, successful purchase or sales opportunities. 
Open, prompt communication helps her stay attuned to clients' needs. Her thorough market research ensures sellers' pricing and marketing plans reflect the unique character of each listing. And she helps buyers utilize market data to negotiate their best purchase options.
Anna's personal and professional experiences benefit clients as they explore the region. She created a homestead in Langlois where she built a home and raised everything from farm animals to flowers, not to mention two incredible children. While building her home and farm, she acquired a wealth of knowledge about rural property development.
Anna enjoys cultivating a diverse network of social and professional connections. She has operated a landscaping business and an artisan pasta and ravioli company, sourcing ingredients from area farmers. She served as an administrative assistant at the Wilderland Montessori School in Langlois and worked as a substitute instructional assistant for 2CJ Port Orford-Langlois schools. As a founding board member for the Port Orford Community Co-op, Anna helped craft the co-op mission and business plan. The co-op opened in 2013 and continues to thrive, providing a market for local food producers while offering healthful, sustainable grocery choices for residents and visitors. 
At Beach Loop Realty, Anna is excited to work alongside expert real estate professionals in a woman-owned business led by Gina Morelli. She is grateful to live in such a dynamic and inspiring corner of the world– where she can surf, hike, and explore to her heart's content– maintaining strong connections to nature and her community. She believes in what she is marketing here!